Story
The wine
Jérôme Alnet, a dynamic young winegrower, managing Domaine des Ruettes in the commune of Dampierre-sur-Loire, in the heart of the Saumur Champigny appellation.

"The history of my domaine goes back to the 1920s when my great-grandfather, a wine merchant near Paris, came to settle in Saumur. He loved the region and the quality of life there. He bought his first vines of what would later become the family vineyard, and tended them for 20 years. No one in the family came to look after the domaine after him, so it went through a dormant period.

However, his grandson - my father - came to breathe new life into the vineyard in 1963. He encountered some negative reactions from the neighbours since he was inexperienced, but he learned quickly enough and succeeded in making the domain relive and prosper.
After studying viticulture, I worked with my father for twenty years before taking over."

"When my great-grandfather settled in Dampierre, he bought a house surrounded with vines. Built out of tufa, this semi-troglodyte dwelling was named Les Ruettes after the path that runs alongside the estate and leads to the Château de Saumur. This was also the name he gave to the domaine. "

"A 4th generation winegrower, I am proud to perpetuate the family tradition.
Although I come from a wine background, I did not think I would ever become a winegrower. However, my love of nature has been transformed into a love for viticulture.
I took advantage of my viticultural studies and my experience in several vineyard regions (Anjou, Médoc, Burgundy, and Corbières) to broaden my vision of the profession and bring a fresh new look to the family domaine. What I look for more than anything else is to preserve balance in the vineyard and to defend biodiversity in order to grow the best possible grapes, to make the most beautiful wines."
Location
Located south of the Loire, the 12-hectare vineyard overlooks the river.
Terroir
Domaine des Ruettes is located on a limestone plateau (tufa) overlooking the Loire with superb sun exposure. The Cabernet Franc vines grow on soil consisting of clay and flint (which retains the sun's heat) on a layer of calcerous tufa (which is excellent for regulating water supply). Sun exposure is also ideal.
Vinification
Green pruning (severe bud thinning, leaf plucking, and bunch thinning) is done to obtain concentrated grapes (yields of 50 hl/ha). Grapes picked when fully ripe as ascertained by tasting. Traditional winemaking. Long maceration (20 days) with gentle extraction of polyphenols.
Ageing
Aged for 6 to 8 months prior to bottling in galleries dug out of limestone tufa, away from light and variations in temperature.
Varietals
Cabernet franc : 100%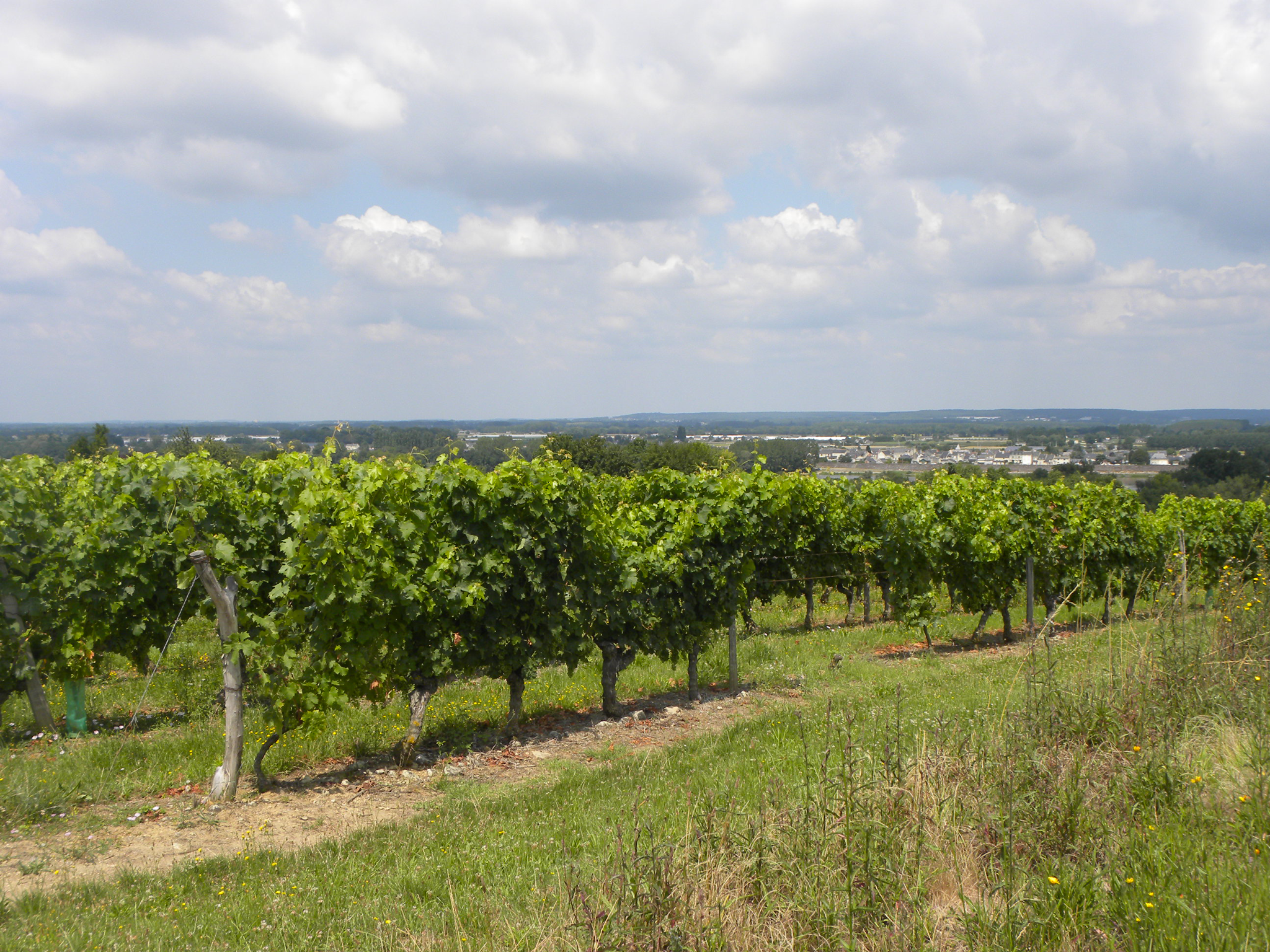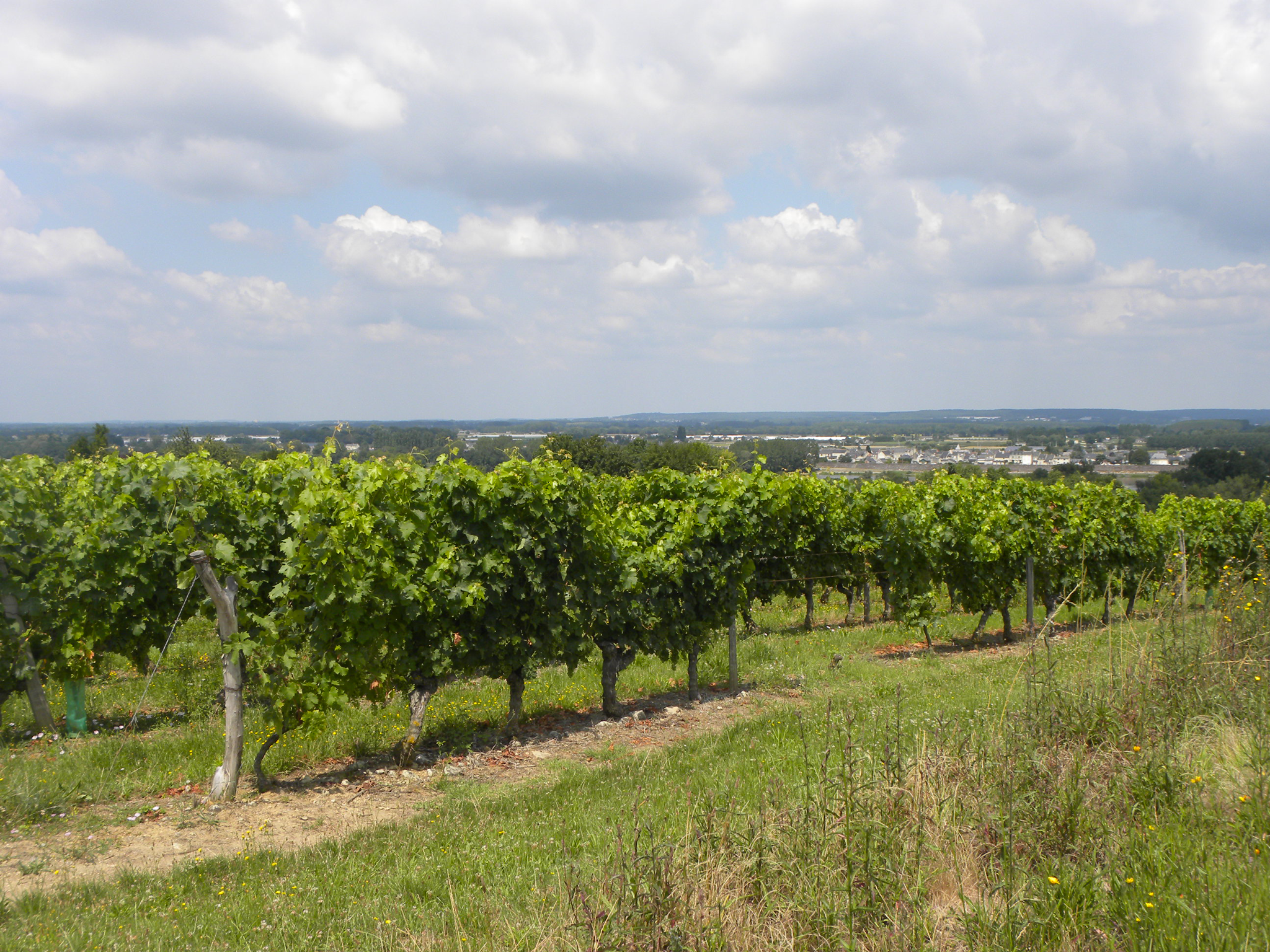 Advice
Serving
Served slightly chilled (14-16°C).
Tasting notes
Beautiful ruby-red with purplish highlights. Open, attractive nose of red fruit (blackcurrant, redcurrant) and citrus, with subtle overtones of mint and red sweet pepper. Well-structured, warm, and powerful on the palate with delicious fruit flavours and great balance.
Food and wine pairings
This wine is a treat with fish in a sauce, roast poultry, well-marbled beef, and soft-ripened cheeses.